Looking forward to a merry Christmas? Then it's time you got your website in the festive mood. In the modern world of e-commerce, no matter what size your business, your site is your most important sales tool. It's your shop window to the world, giving you access to more customers and the ability to process orders and payments faster than ever.
And, for most retailers, it's at Christmas when your website can deliver real revenue. But, at a time when all your competitors are looking for similar festive cheer in their sales figures, you can only make that happen if the design and functionality of your website is optimized to help customers find what they want and buy easily. Like any physical retail store, if it's unattractive and badly designed, then customers will walk out.
Here's what to look out for and what to avoid to help make sure your site is not naughty, but nice, delivering a sackful of revenue to your business at this most wonderful shopping time of the year.  
The gift of knowledge
Do your research. Make sure you understand the marketplace and how your product fits into it. Research the competitors' websites. See what they're doing right and wrong – and how you can do it better. That way you can develop a full brief for your team, so they share your creative vision. Remember too, that your website reflects on your brand and your business. If it looks cheap, then so do you. It's just as important to get to know your customers. Look for ways to encourage feedback and gain more knowledge about their preferences and buying habits. That way, you can introduce more personal touches into all your online marketing campaigns, increasing engagement and growing customer loyalty.
Santa wouldn't use amateur elves, so why should you?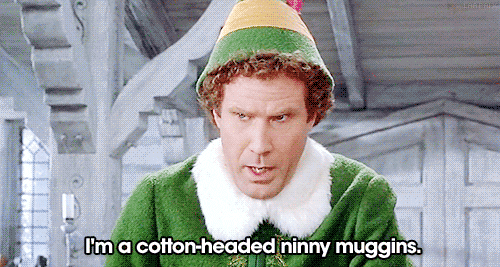 Don't attempt to create a DIY website on the cheap. It's a false economy. Hire professionals from the outset to make sure yours is designed to perform. To deliver real sales and ROI, never underestimate what a real expert can bring to the table. From concept and functionality to design, copy and back-end development, your website will only be as good as the people who created it.
Designed to sell
Quality design makes your site and your brand look more professional and will instill trust in your target audience, which means they'll be more comfortable about buying. Develop a design that matches your products, as well as the needs of your customers. Nothing helps sell a product more than a pretty picture, so use a professional photographer. Attractive images of products clearly demonstrating the benefits will make what you sell more desirable to potential buyers. And at this time of year, don't forget to update your website with some festive branding – you'd be surprised how a little festive finery gets customers in the mood for buying. Of course, it's not all about the wrapping; a website that looks good but offers a horrible user experience will still be a major turn-off for customers.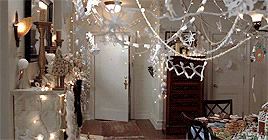 Conversion optimization is easier than you think
One of the secrets to driving higher conversions is simplicity. Your website doesn't need to be flashy or complicated. The average consumer has a very short attention span, so your site has to be easy to navigate and user-friendly. The quicker they can find what they want and buy, the more likely they are to do so – and the more likely they are to come back. If the shopping experience is clunky, slow and involves too many clicks, they'll go elsewhere.
Make the shopping experience a pleasant one, and they'll be back for more. Personalizing the experience can also be a sure-fire way to drive more sales. AI-powered personalization platforms, such as Sentient Aware, can help identify a customer's tastes within real time and lead them to the items they are looking for with more speed and less effort. This makes the whole shopping experience smoother and more efficient, which is good for you and good for the customer.
Great copy – the gift that keeps on giving
The right words can be extremely effective, so make copy easily readable. Don't use small fonts or dark backgrounds. Keep it simple, short and straight to the point and test what resonates with your customers, don't assume something that worked on one site will work on yours.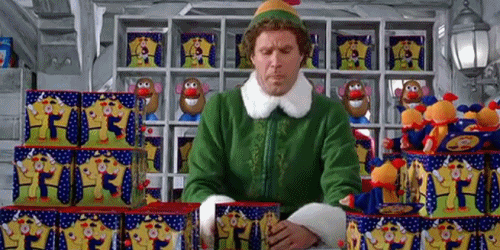 Understand what your customer wants and give it to them as quickly as possible. A professional copywriter will make a big difference to conversion rates and ensure that no misspellings or typos cheapen the look of your site. Providing useful content that resonates with your audience is also a great way to demonstrate that you are an expert in your niche and can give your customers a helping hand too. At this time of year, for example, some festive shopping advice can bring some Christmas pizzazz to your conversion rates.
The magic behind the sale
A whopping 53% of shoppers will abandon a site if it takes longer than three seconds to load. Make sure that doesn't happen to you. There is a wide range of platforms, tools, and plugins that can be used to ensure your site is fast to load. Make sure your site is optimized for all mobile devices, screen sizes, and operating systems, or you could lose out on the ever-growing mobile-commerce market. Likewise, use e-commerce software that both easy for the customer to use, yet visibly secure. Customers need to know that they can buy with confidence and that their details won't be compromised. Have a disaster recovery plan and back-ups available and use a reliable hosting service. If your website goes down, so do your sales.
Keep on getting better
How do you know your website is performing? Unless you have metrics in place, you simply won't. If you don't have someone to handle this side of things, learn how to use Google Analytics and other measurement tools. Start small and add more metrics as you go along. Test different approaches and measure the success of each step until you find what works best for you. Remember, your website is a work in progress. Keep it updated and keep refining to adapt to changes in the marketplace and your business model. The more you understand about each step of the journey towards purchase, the more you can do to optimize those steps and make it as persuasive and easy as possible for browsers to become buyers.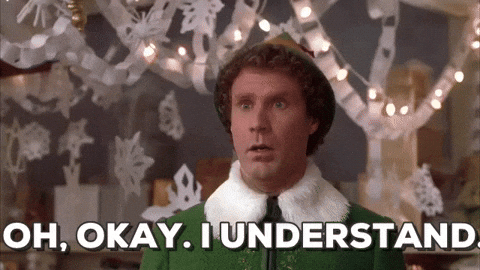 Once you start to understand the pain points and dive into the data, then you can start to hypothesize ways to solve these issues and make the path to sale smoother. You can then start generating ideas for testing different designs, features, and layouts that might improve your store's conversion rate. Learning how to make the most of conversion rate optimization can be one of the most lucrative investments you can make in your site, as it can bring returns that continue to pay off, by making your site more effective than ever. Check out our complete guide to getting started with A/B testing.
Your website is your 24/7 salesperson. It even makes money while you're enjoying your company's Christmas party, so make sure it has everything it needs to do that job to the max. Remember, a great website isn't just for your Christmas. Get it right, and it's a gift that will keep on giving all-year-round.