Is that increased ROI in your stockings? It will be once you've followed these top tips for how your ecommerce business can make the most of the festive season. The build-up to the holidays is the most frantic time of year for retailers, but it can also be your most profitable. If you're well organized, smart and savvy, and make the most of emerging technology and the evolving tools and techniques available, then you can rise above the bunfight to ensure you deliver what your customers want and in return grow your revenues and boost your margins.
This is the time of year when shoppers are more ready to buy than ever before; marketing messages are welcome, consumers are seeking out deals galore, looking for information and advice, and buying a wider range of items than at any other period.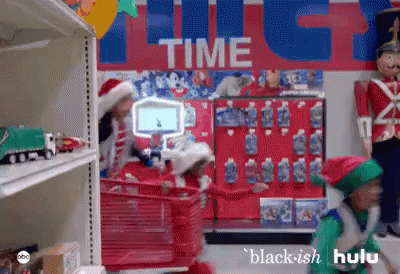 But that doesn't mean that you can just throw enough mud and hope that something sticks. You still want to plan your marketing messages and conversion optimization efforts.
It's also never too late to capitalize. While many brands and digital marketers spend months planning their holiday campaigns, that doesn't mean you shouldn't bother if you've left yourself short of time. In the digital world, campaigns can almost be dreamt up one minute and live the next. You can have laser-targeted PPC campaigns tweaked and live within an hour, automated retargeting efforts kicking in the very same day you activate them, or user a split-testing platform to push design changes live faster than Santa can devour a plate of cookies.
Competition is high and advertising costs can soar, but instead of just spending more and more cash, optimizing your marketing messages and online shopping experience can help you get more for your money. Improving your conversion rates, growing basket sizes and securing sales from returning customers can all help boost your bottom line.
We've compiled a list that is definitely more nice than naughty, as you'll find a sackful of top conversion rate optimization tactics to help you make the most of the holiday season. So read on to help make it your most profitable yet – yule not regret it!
Don't keep the holiday discounts under wraps
Sale prices aren't just for Black Friday, shoppers expect discounts all year round and will certainly be seeking them out in the run-up to Christmas, a notoriously expensive period. If you're offering sale prices or promotions, then you want to make them as prominent as possible as soon as someone lands on your site.
Make the discounts and holiday offers easy to find, and you'll reduce the chances of bargain hunters bouncing off to search for price reductions from a rival store.
Another tip to help the cost-conscious consumer is to give them an option to filter by price. Often people buy gifts within a set budget, so if they're browsing for ideas, then grouping similarly-priced items together gives them a quick-fire way to find something suitable.
Deck the halls
Enter a department store anytime between Thanksgiving and Christmas Eve, and you'll be dazzled by decorations and most likely overwhelmed by Christmas songs. Getting people into the holiday spirit (whether they love it or hate it) adds to the experience and makes it impossible to ignore the task at hand – Christmas shopping!
While we're not suggesting your site autoplays Bing Crosby, Wham! and Wizzard, you can still add plenty of design elements to give it some festive sparkle. 'Decorating' your site adds to the festive fun factor, but also crucially reminds customers that Christmas is fast approaching (as if they could forget?), keeping them on point for what they're supposed to be doing.
Quick! Christmas is coming!
This Christmas sparkle can also help add a bit of urgency. Your customers need to buy gifts, and they need to buy them now. While brick and mortar stores might resemble a scrum akin to a scene from Jingle All The Way, visiting a website from the comfort of your own home can seem like a sanctuary of peace and joy.
But there's value to the retailer in continuing to instill a sense of urgency in the online experience. The festive theming can help to do that, but think about how you can use copy, messages and other tactics to convince them to make a purchase sooner rather than later. Countdown timers or banners making it clear how many shopping days are left until Christmas are popular but effective tactics, or you might want to count down to other persuasive and important deadline dates that suit your business. For example, how many days are left when you can offer free delivery? How much extra time do your customers need to allow to have goods gift wrapped?
Nobody wants to miss out and be left empty handed either. Got the hottest product in stock that is on everybody's Christmas list? Remind your customers that they are selling like hotcakes. Dynamic stock level reminders ('Only 3 left in stock!') instill a feeling of scarcity that often persuades somebody to buy before it's too late. This 'fear of missing out' reaction can also be triggered by letting customers know how many other people are on a site and when different products have been sold. This use of social proofing can recreate some of that department store-style buzz (the Fomo plugin for WordPress is one example of how WooCommerce stores can add this feature).
Make like Santa's Little Helper with some seasonal extras
Christmas shopping can seem like an overwhelming task. But you can help take the pressure off by sprinkling in some seasonal extras and lending an extra hand to help your customers tick off their to-do list.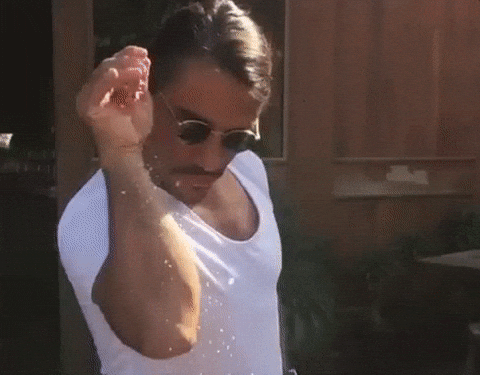 Additional services not only improve the customer experience, but they increase customer loyalty and boost the chances of shoppers buying from you.
Some of the convenient policies that attract people buying gifts including free shipping, hassle-free returns, an extended returns window, and gift wrapping services. You may already offer some or all of these, in which case you should look at ways to promote them along the buyer journey, to convince shoppers to stick with you.
And if you don't already offer such services, then it's worth considering temporarily introducing them or changing some of your existing policies to suit buyer demand around the holiday season.
Of course, there are usually costs associated with add-on services, so you should test whether offering them for free will increase your conversions enough to be profitable, or whether you can upsell them to customers for extra profit.
It's also a great time to talk to your real-life customers and find out what is most important to them during the holiday season. Email surveys and pop-up polls can help you discover those golden nuggets that you can then try and implement to improve the experience for the rest of the visitors to your site in the run-up to Christmas. Effective user research is a key step in the process towards a killer conversion optimization program.
Sleigh your customers with the hottest Christmas trends
Ecommerce personalization is a powerful tactic, whereby you present different products or a different layout tailored to each site visitor, with content. AI-powered personalization platforms, such as Sentient Aware, connect vast amounts of data from various touch-points to make in-the-moment recommendations for products and content, delivering an individual experience for every different user. If you quickly present a shopper with items that match their tastes, then you will increase the chances that they will buy from you.
But in some ways personalization can become a lot more difficult around the holiday season. That's because there's a good chance that people who visit your store are not shopping for themselves. So personal tastes, sizes, and information on previous purchases are no longer as relevant. You may have collected enough data on a returning visitor to know their tastes and preferred items, but do you know about the tastes of their friends and relatives?
But the power behind personalization can still be your saving grace. By making the most of the data at your disposal, you can still make product recommendations that will help your users on their journey to purchase.
Your ecommerce recommendation engine can suggest items perfect for a certain demographic, display inspirational related items, or make suggestions for related items based on what other people have bought. With all the information available, you can create data-driven gift guides that make letters to Santa look like child's play.
Avoid the turkeys with testing
You should be testing what product recommendations have the biggest impact and whether personalization works for you during this peak holiday shopping period. Testing isn't a one-time project. Just because one-to-one personalized content on your homepage worked in March, doesn't mean it will work in November and December. The different holiday season shopping habits and increased traffic make this a useful and crucial time for carrying out testing.
Shoppers will follow trends at this time of year, look for inspiration and be keen to find out what the hottest products are. This lends itself to classic A/B testing – what products displayed on your key landing pages are going to attract the most click-throughs and purchases?
Consider different levels of personalized content too, such as splitting content based on new versus returning visitors, or whether certain landing pages will provide a more positive ROI through cohort-based split testing. You can read more in our guide to using A/B testing and personalization together to boost your ROI.
Trends and bandwagons can only tell you so much. Keeping up with the latest retail habits is important, but so if learning from your real-life users. Testing what works allows you to learn from real customer behavior, being able to evolve your layouts, site designs and product recommendations to be as persuasive as possible to as many shoppers as possible. But products are only part of the package when it comes to Christmas shopping. If you can make their high-pressure shopping experience as simple as possible, sprinkle in some special seasonal service, and add some festive sparkle, then you'll go a long way to ensuring happy holidays for both retailers and consumers alike.